Asian media firm e27 suffers data breach, hackers asking for "small donation"
e27, a Singapore-based media firm that provides news about the Asian tech startup industry, suffered a data breach after hackers gained unauthorized access to its network and stole the entire database of the company's website e27.co, Quickcyber has learned.
On June 25, 2020, the hacking group calling themselves "Team Johnwick" and "Korean Hackers" contacted Quickcyber to tell us that they have obtained the source code and the live database of the e27.co site.
Read Also: OneClass app data breach exposes personal details of over 1 million students in the US
In an email sent to Quickcyber, the hacking group is asking e27 to pay a small donation amount to reveal and fix the bug that exposed the database and source code of e27.

In an email thread, they said, "We have hacked you website, let us know if you want know bugs". "We have live DB Backups and source code".
The hacking group have shared of sample records of startups and individuals. As you can see in below images it contained information such as names, emails, facebook ids, usernames, company names, location, and other information: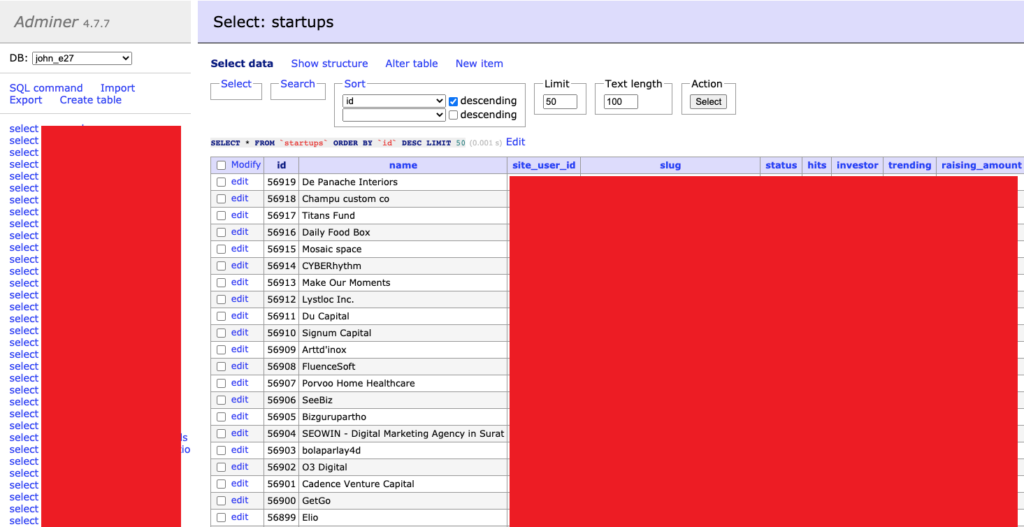 Read Also: Maze Ransomware Now Targets LG Electronics
e27 has notified its members about this breach via email, saying, "We regret this has taken place and apologise for any inconvenience this may have caused you."
"We use Facebook and LinkedIn for account login and do not store any passwords on our system. If you use the legacy email and password login, your passwords are encrypted, but we highly encourage that you change it. We do not store any credit card or payment related information on our servers."

"The reason we are informing you is because we believe it's the right thing to do and we want to be transparent. As a company, we believe that all community relationships must be built on trust and we want to be responsible members of the tech ecosystem. That is why we believe it is important to inform you of this incident." reads the E27's notification.
E27 CEO Mohan Belani told Bleeping Computer, "We have alerted the relevant government and law enforcement authorities and will take their guidance on the next steps. Our primary focus right now is to work with our various stakeholders to get the platform fully up and running so that we can serve our users and focus on our Mission. We are thankful to be working with various community leaders in the cybersecurity space who have reached out with support and guidance and offered a lot of support."
The "Team Johnwick" is the same "Korean Hackers" group that targeted a popular OTT platform Zee5, earlier this month.